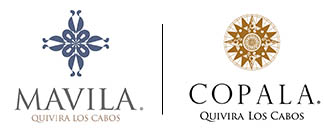 Quivira Los Cabos
Ocean view | Cabo San Lucas
Price on request
Features
Gated Community
Golf Course
Organic Market
Q Life Program
Restaurants
Spas
Mavila at Quivira is designed to be a true village, centered around the 162 condominium units in the community offering two and three level. Pueblito Village are available with floor plans that include 1 bedroom, 1 bathroom units of 826 square feet plus terraces, 2 bedroom, 2 + ½ bathroom floor plans up to 1,254 square feet and spacious 3 bedroom, 2 + ½ bathroom units with 1,576 sq ft of air-conditioned space.
Floor plans can include patios, gardens and covered rooftop terraces for barbequing and outdoor entertaining. Construction is of the highest quality, using neutral color schemes, red tile roofs and traditional wood beams, with landscaping that reflects the natural environment. Pueblito Village is the core of the community, an ideal place for families to walk, cycle, play and enjoy the Quivira lifestyle!

The latest addition to the Mavila community that includes Pueblito Residences and Pueblito Village is a new project that offers an entirely new vantage point in the community. The Mavila Towers consist of four high rise residential complexes, with the tower at each end of the designed with four stories and the two central towers reaching a height of five stories. Each story includes five apartments, with choices of either two or three bedroom units. All apartments include a spacious balcony, a personal parking space with a pergola and storage area.
For more information or to set up a tour, please contact us at: US/CAN 800.632.0147 or locally at 624.173.6146  email: info(at)mavila-loscabos(dotted)com  website: www.mavila-loscabos.com
Copala at Quivira. Just 10 minutes from downtown Cabo but a world away. This innovative, gated residential community on the Pacfic coast covers 25 acres of breathtaking beauty. The Copala community faces the Quivira Golf Club, a Jack Nicklaus Signature golf course; with the new lighthouse and the Pacific Ocean as the background. Copala at Quivira is the first real estate development built inside the well-established, highly secure Pueblo Bonito Sunset Master Plan with its beautifully manicured grounds and all the amenities of a five-star resort including; luxury spa services and world-class-cuisine.
Full Ownership. The Copala community consists of seven towers with one, two and three bedroom condos and 86 freestanding three and four-bedroom homes that will be rolled out in three phases. All Copala condos and residences offer expansive Pacific Ocean and Golf course views.
Last
For more information or to set up a tour, please contact us at: US/CAN 01 (800) 632-0147 or locally at 624.173.6146  email: info(at)copalaloscabos(dotted)com  website: www.copalaloscabos.com
Marketed by

www.copalaloscabos.com