Interesting Home Series:
Celebrating Our 20th!
Wow, it's our 20th anniversary! It's hard to believe that our magazine, that shining, maddening, awesome project which began so casually, is now 20 years old. Crazy. How do you even conceptualize 20 years? The life span of a sparrow (but not a sky lark). The journey of Odysseus. 1.5 cat years. The time it took to build the Great Pyramid of Giza. Or the Taj Mahal.
1,000 elephants worked on the construction of the Taj Mahal. I wish we had some to help us. But in those early days, we were just two on an adventure. That was pre-Costco. Pre big developments on the corridor and East Cape. When going to Todos Santos meant a dusty, bumpy drive, cows and all. I mourned that old road when the highway came in. The intimacy of the slower pace, the opportunity to really look, for I am fierce about my views. But today we zip along, no problem, and take it all for granted, the restaurants, the shops, the architecture, like true sophisticates. 
Of course, we've seen a lot of houses over the years. Photographed and filmed a bunch, wrote about some too. The relative freedom to build in Cabo has given us some interesting results. The Om Dome, for example, a delectably round, purple house in Zacatitos, East Cape, tucked in trees on a rocky knoll like a dreamy casbah. It was made over 20 years ago by an artist with no building experience, no architect, no precise measurements, not even a crew with a cement mixer. Those weren't available in the area back then, so everything had to be done by hand.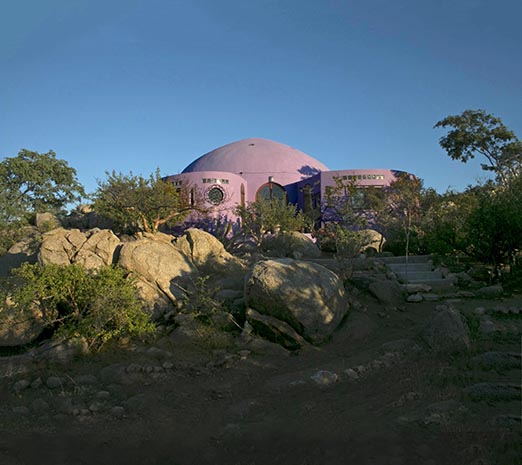 Or Accidental Bird in Todos Santos, a strange, wonderful, indescribable assemblage of bricks, breeze blocks, pointed windows, quatrefoil windows, pillars, chimneys, dome and parapet. It's a kind of magic that such a smorgasbord of elements should work together, but it does, superbly.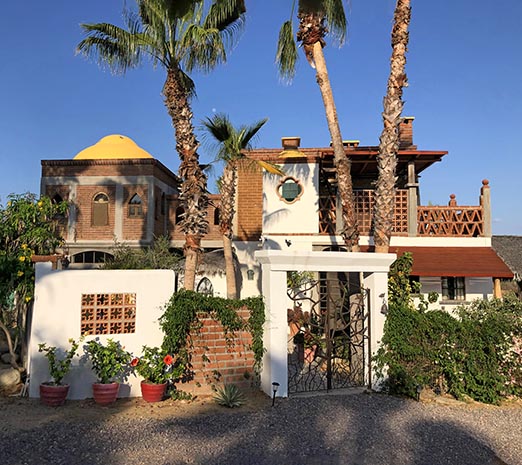 The Earthship, also in Todos Santos, is an experiment in sustainable living. It was made entirely from discarded tires, glass bottles and cans running off the sun, wind and rain. With undulating walls, round windows and a giant earth berm along the back, it looks like it could be a house for a Hobbit. The interior, similarly furnished with recycled and thrift store items, cost just $1,000.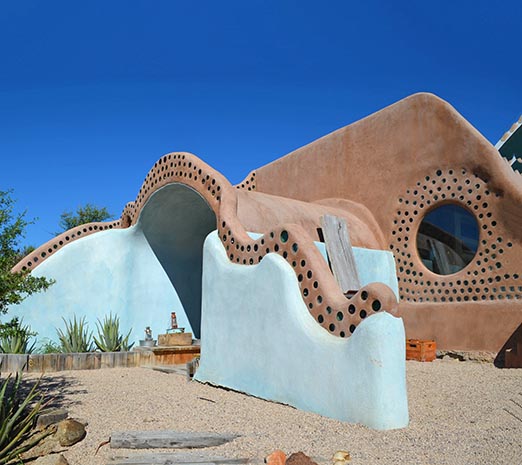 On the opposite extreme is La Datcha, an extravagant, grand construction on Pedregal beach with all the bells and whistles: 10 bedroom suites with ocean views, impeccably curated interiors, all the latest luxury amenities, even a snow room. 
A classic from old Cabo is Villa Cielito, oceanfront at beautiful Chileno Bay. Cliff May, father of the California Ranch style that was so popular at mid-century, designed it in the 1960s for pioneer developer Bud Parr. It has all the features of the style- clean lines, low profile, pitched roof, lots of natural light and an open plan interior. Today, it is the one holdout in a coveted area that is rapidly developing.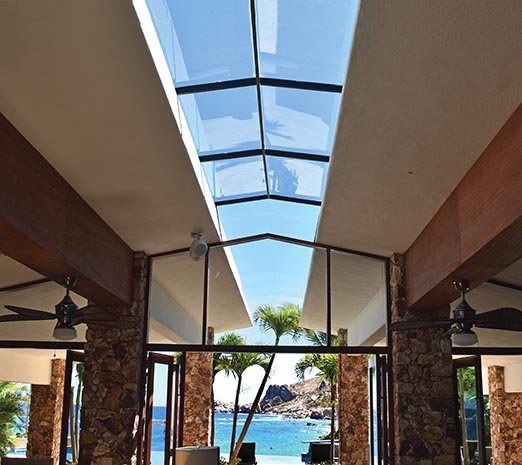 Quinta Cangrejo at Punta Ballena, another great oceanfront home, is wheelchair accessible with lower sight lines, multiple seating areas for variety and views, curved instead of straight lines. I am touched by details like an elevator platform in one of the swimming pools for helping a person into the water, and a retractable skylight over the master bed for looking at the heavens and the stars. The thought that went into the design of this house showed me how we don't all see and move through space the same way.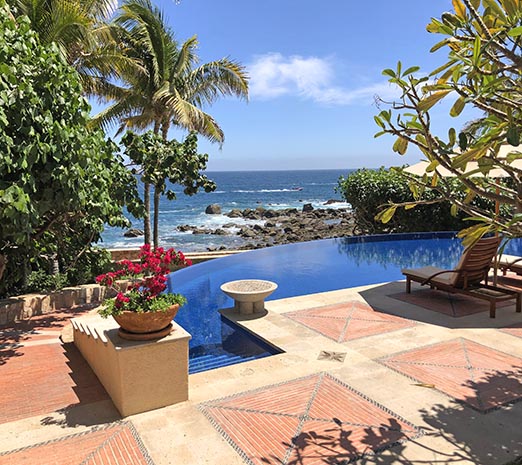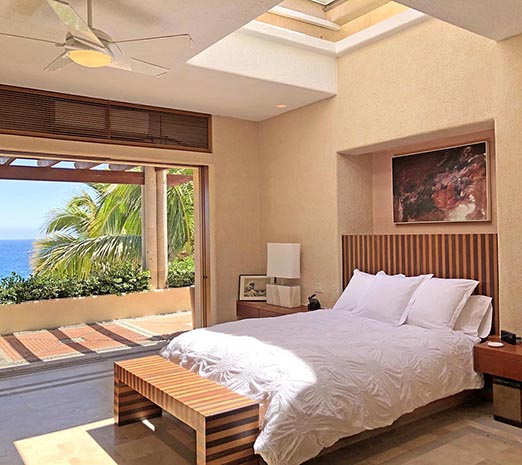 Ranchito El Nido is a gorgeous home high up on an escarpment in Laguna Hills with incredible views of the coastline. It is made from rammed earth, another sustainable building technique whose natural tones soften the architecture and give it a lovely, organic feel. I love the clean, contemporary lines of the buildings and the graphic clarity of the swimming pool, a narrow, rectangular slip right on the very edge where the land falls away.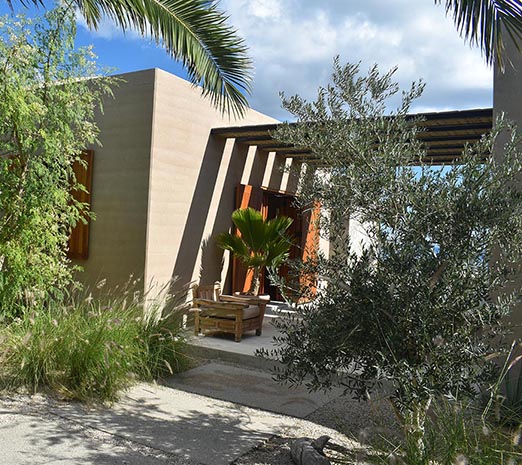 Finally, I must mention Casa Las Barracas, a simple old stone house on a deserted beach in East Cape. After all these years, it is still the one closest to my heart. I could extoll the rustic charms of a weathered property fence of just sticks and wire, the wild dune grasses, a daybed on a stone patio. How colors seem more pure and intense out there. Or that in the dark of the night, you can hear cowbells from a herd passing by on the beach towards home. But I also love the openness and sense of being away from it all. That in this beautiful, quiet place, untethered from it all, I can breathe, think and just be.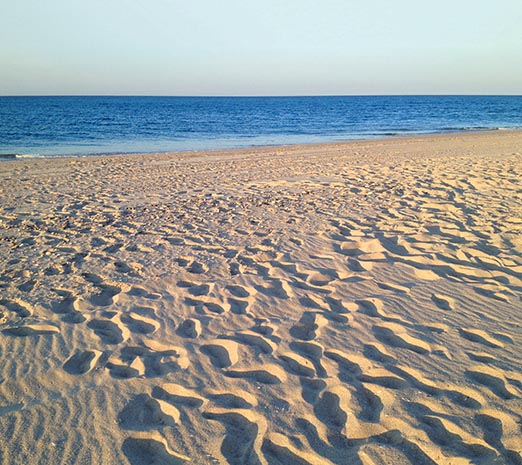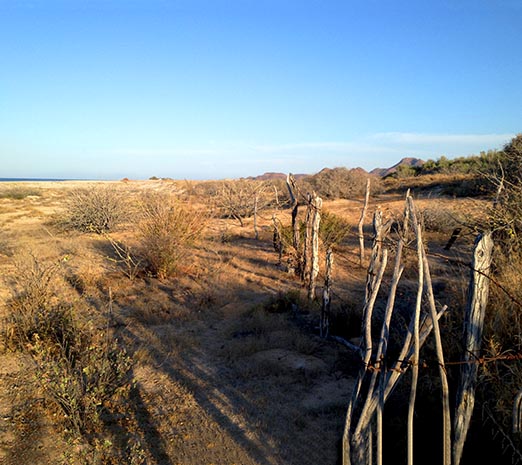 Ultimately, context is so key to making strong architecture even more outstanding. The great houses we've featured here would not be the same without beautiful Cabo as a backdrop. It might be trite to talk about sunsets and views. And yet it is true, the power of crashing waves on a white sand beach, a great rock formation right at your feet, or the shifting moods of distant peaks.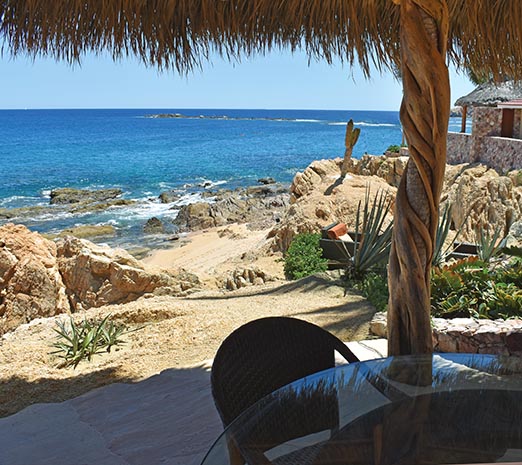 I'm amazed, in reviewing all the Interesting Homes that we have covered, at the wonderful variety of construction that exists in Cabo. I love that creativity. Yet in the end, I think all of these Interesting Homes are just simple love stories, to a place, an idea or a time. The imagination and spirit that fueled each of these undertakings is awesome. And it is this very same love, perseverance and optimism that will lead us too as we go forward.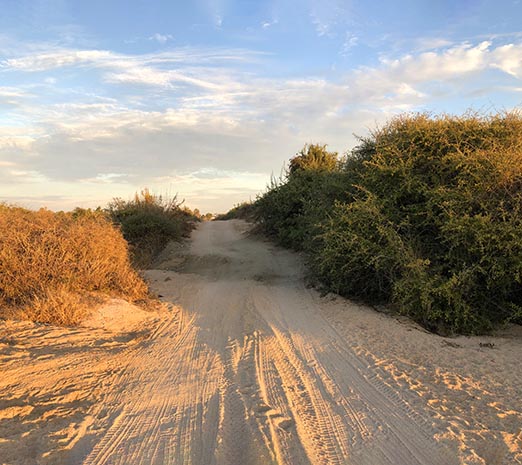 by Mei-lan Chin-Bing
We invite you to visit our properties for sale in Los Cabos  online